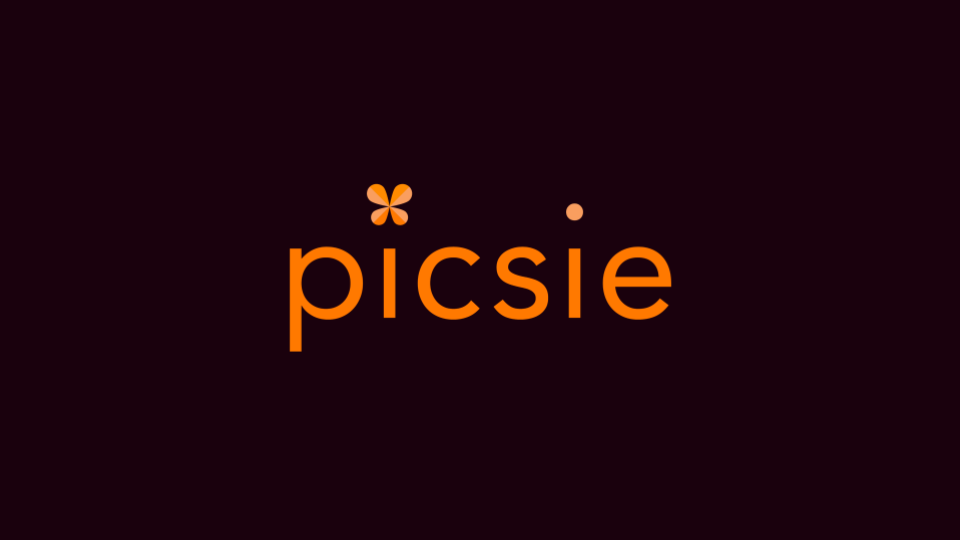 This project was inspired by David Rose's writings on "enchanted objects", items that have been infused with technology so that ordinary things can become magical. Equipped with a list of various items we could enchant and Rose's six human drives, a team of two other designers and I set to work creating something as fun and whimsical as we felt the term "enchanted' necessitated.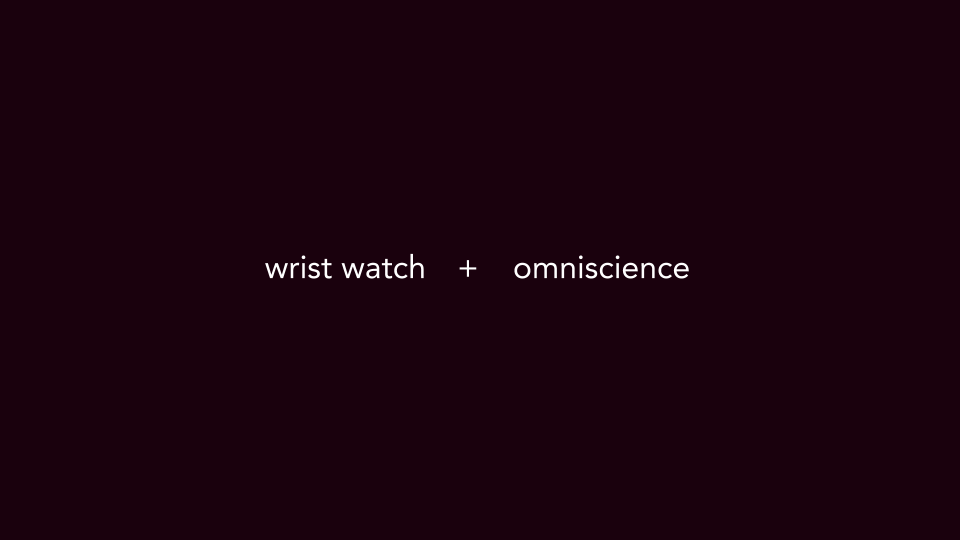 We ended up with something based on the idea of combining a wrist watch and omniscience. And then things got
really
fun.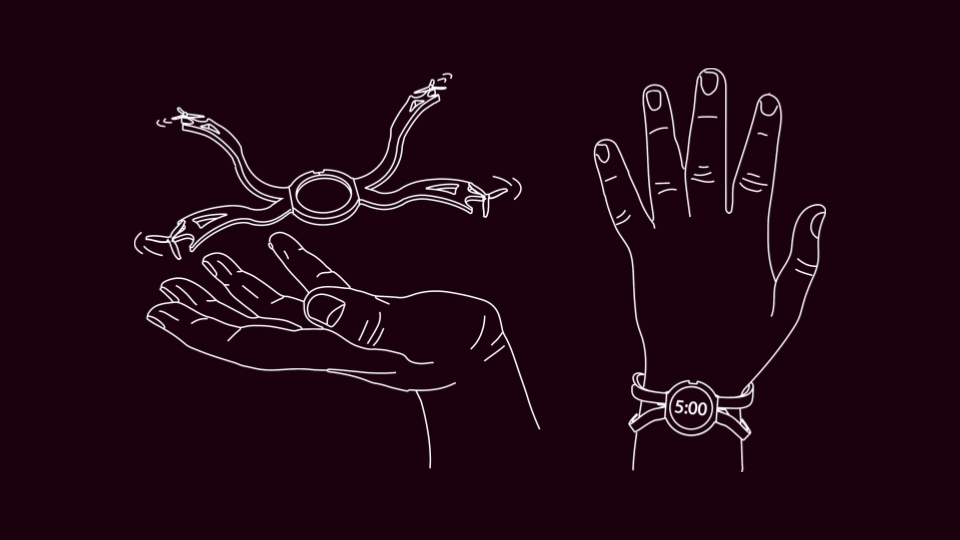 Inspired by various forms of drones and wearable technology, we developed a more functional and interesting design for a portable drone that doubles as a wrist watch with an LCD screen that tells the time. I was responsible for the design of the physical product and researching the feasibility of features we wanted to include based on currently or soon to be available technology. We developed a list of materials it would be manufactured from, functions it could perform, and its appearance based on industry standards for similar devices and our intended user's needs. I compared available voice recognition software to the industry leader in voice activated assistants, Amazon, and looked into studies in China on a new variety of E-paper, a technology similar to what is used in Kindle products for screens that have no glare, and are very thin and resilient. I also 3D modeled the project in Rhino after a variety of lower fidelity mockups and sketches to allow us to have a better idea of its scale and shape.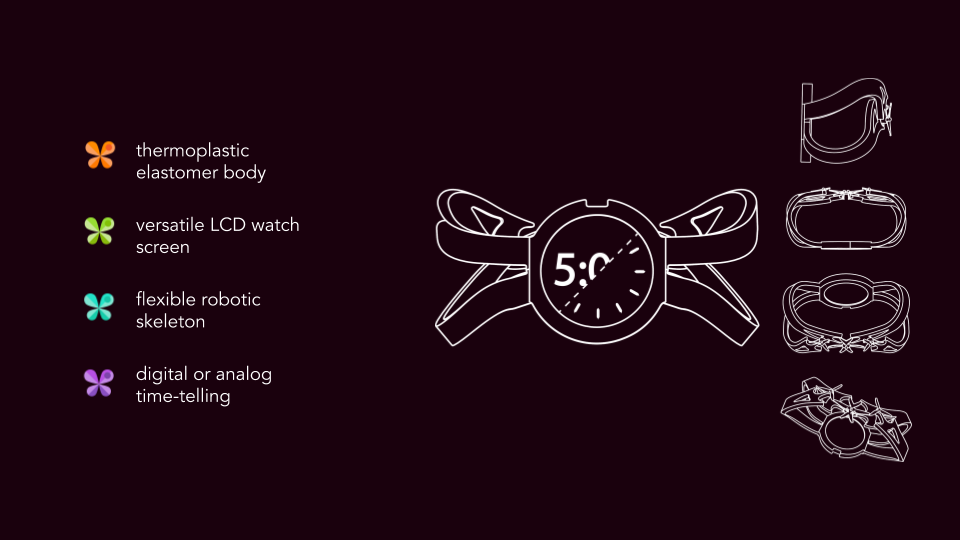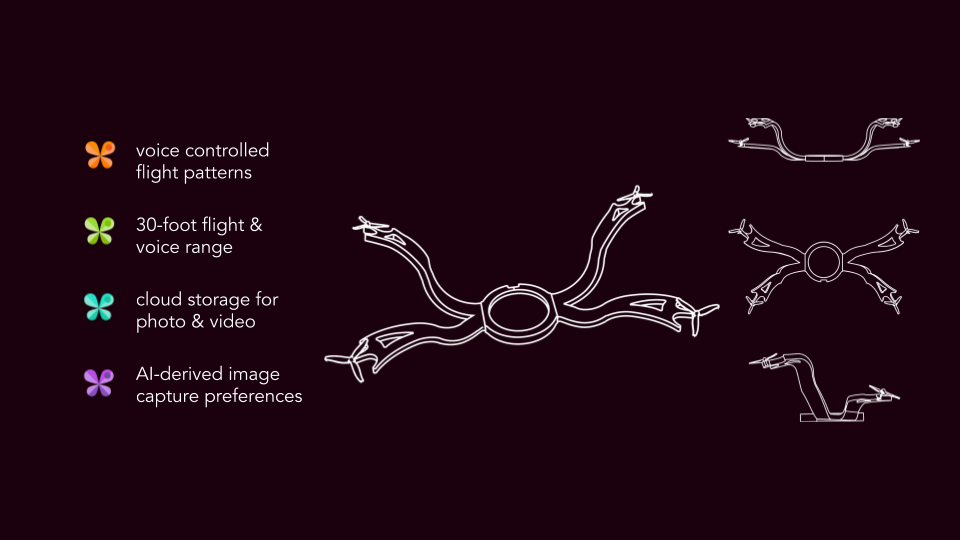 We considered every aspect of how the device would function, and after much deliberation decided on the key features listed above.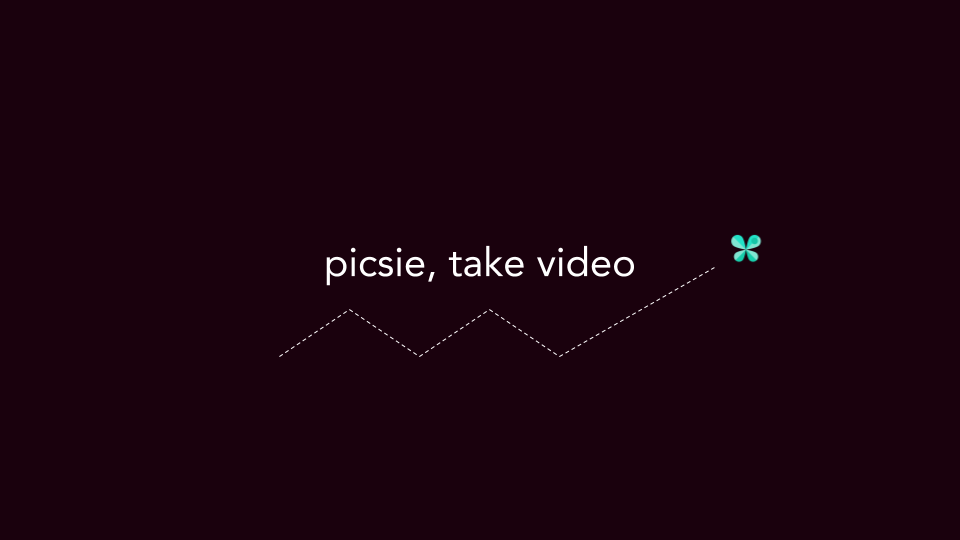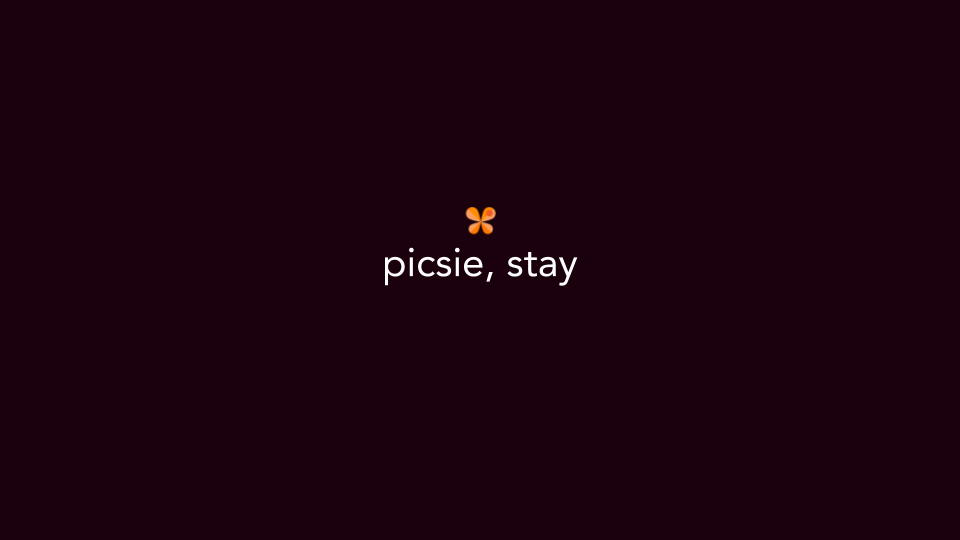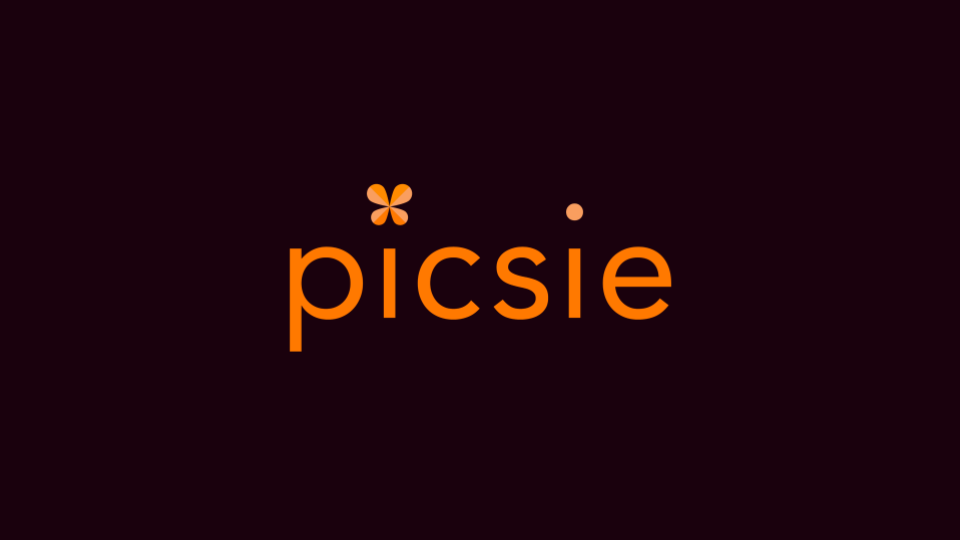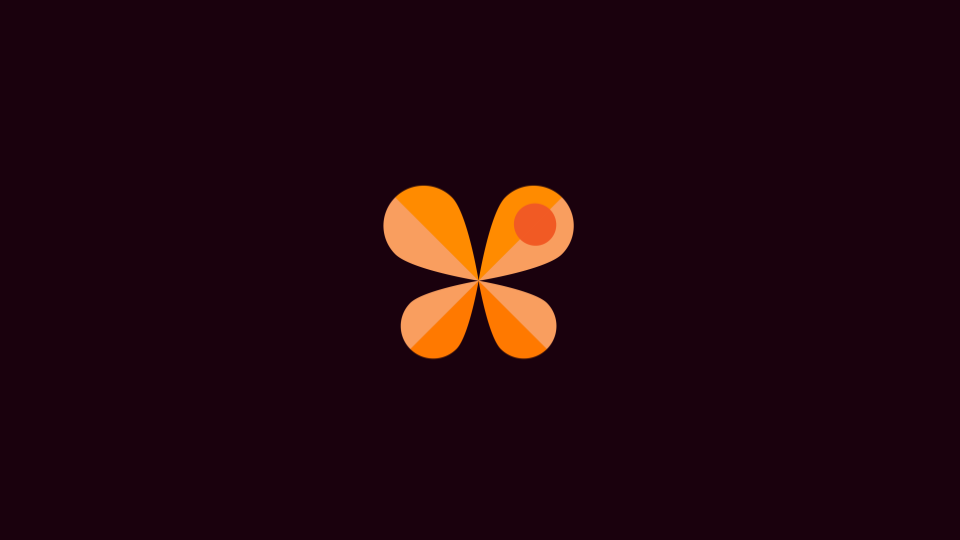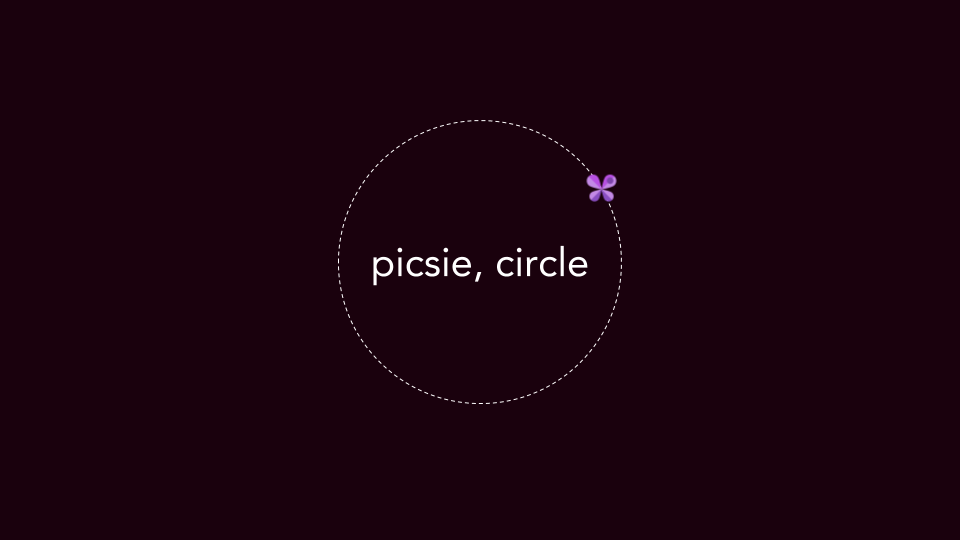 We all collaborated on the product's name, thinking it would be fun to give it a name that hints at it's function and at how cute and magical the drone would look flying around and capturing images.
Another designer on our team did most of the branding work, using the shape of our product and its name as inspiration.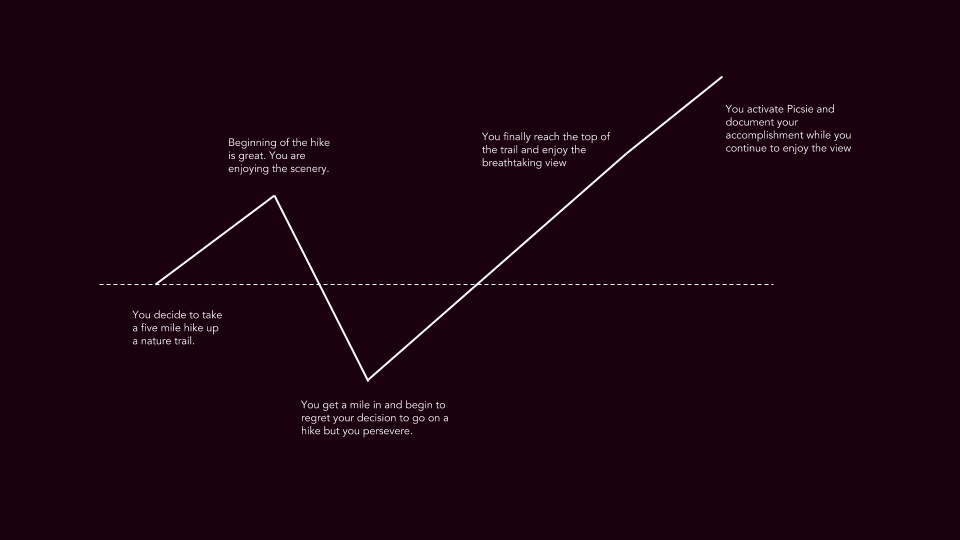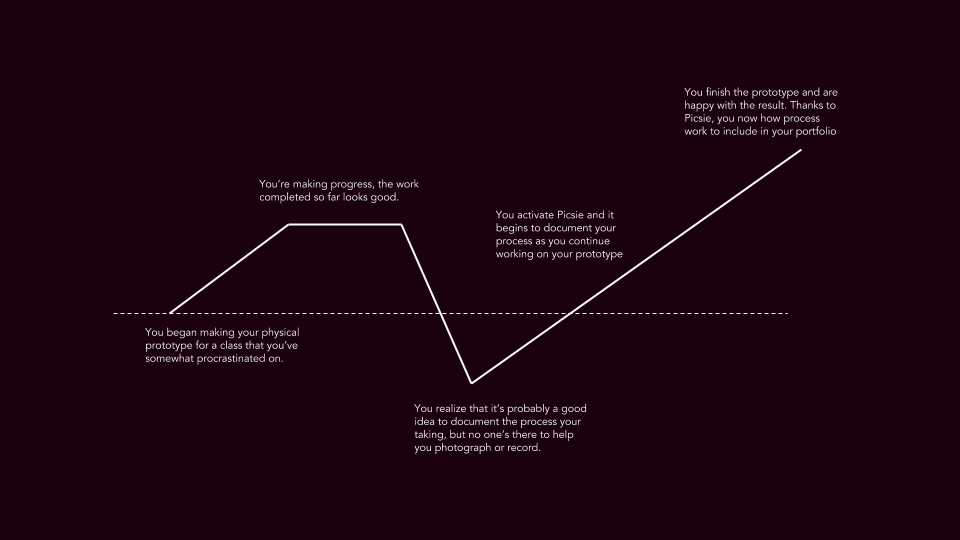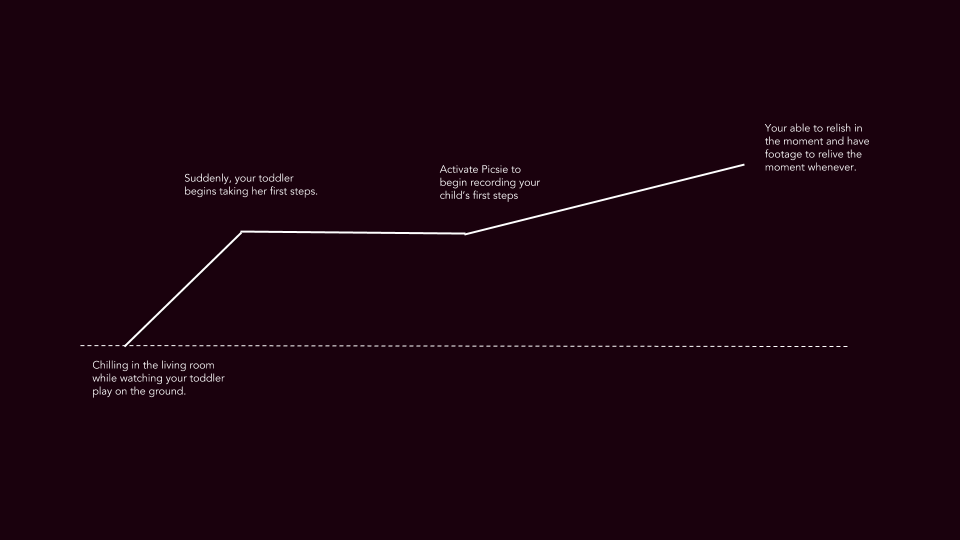 We also took the time to create journey maps of users' experiences before and after owning our product. Above are examples of our "after" journey maps, where users are able to capture their photos and, more importantly, their memories more effectively.